Do you want your roof to have the look of slate without the cost? Asphalt roofing shingles could be the solution! The reason these shingles are chosen over other options like metal, slate, or tile is that asphalt shingles are more economically priced, are widely available, and have a longer lifespan than other materials. In some cases, they may even be recycled but not all asphalt shingles are equal so let's dive in and talk about the different types.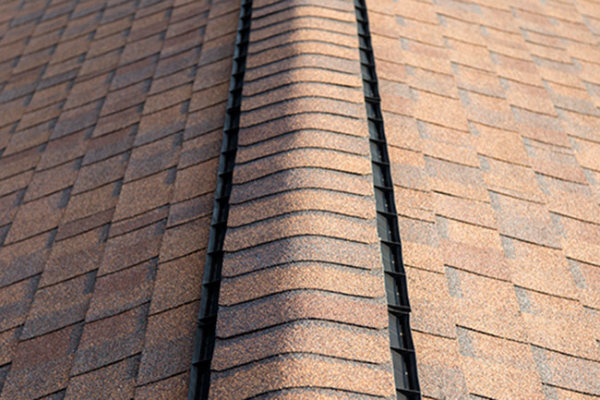 What are asphalt roofing shingles?
Also known as composite shingles, they are made of composite of fiberglass or cellulose and asphalt and minerals, a composite of materials, as opposed to wood shingles or clay tiles.
These shingles cost less than other materials and last 20-50 years depending on the quality of the product, installation, and weather conditions. In the desert of Las Vegas, we recommend annual roof inspections for roofs older than 10 years old as the sun and wind can dry and damage shingles faster than in other climates.
Because they are affordable and easy to install, asphalt shingles are not only a favorite among roofing contractors, they're also favored by DIY homeowners. While you can do your own roof repairs, we recommend calling Weatherguard Construction. We have experience, training, and equipment and will guide you through the process of selecting the color and design.
Types of Asphalt Roofing Shingles
There are two types of asphalt roofing shingles - laminated and three-tab. Also known as architectural or dimensional, laminated shingles are layered in thickness and depth. They appear more like slate or wood shakes. As such, they are more expensive but also tend to last longer, up to 30 years compared to 20 years for three-tab shingles. For luxury homes, the choice is typically laminated asphalt roofing shingles because they are cost-effective and aesthetically pleasing.
Laminated asphalt roofing shingles consist of multiple layers and as such are heavier and may not be suitable for all homes.
Three-tab shingles are a single layer, flatter and thinner than laminated shingles and may not be as durable, especially in climates that tend to have fluctuating temperatures. Not only that, there are not as many options for design and three-tab shingles may blow off more easily than their laminated counterpart.
Laminated shingles are often chosen because they're stronger in design. While the cost is more, there is a three-dimensional appearance and a longer lifespan, making them the right choice for homeowners.
If you're not sure what type of shingles are on your roof or are in need of a roof inspection, give Weatherguard Construction a call at 702-860-0089.