How does your Las Vegas Roofing Contractor determine if it's a repair or replacement?
Whether it is a repair or replacement, finding the right Las Vegas roofing contractor is critical to maintaining the integrity of the roof and your entire home. Left untreated, simple repairs become home improvement projects. Think mold remediation and structural repair. With regular inspections, your contractor will be able to tell you when it's time for a repair and when it's time for a roof replacement.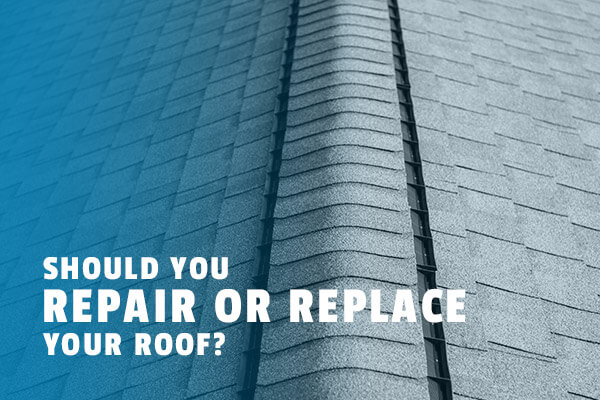 Inspections Matter
We recommend annual roof inspections especially if you aren't sure of the age of the roof or the roof is more than 10 years old. The reason is that roof damage is often gradual.
Condensation caused by a poorly ventilated attic.
Large gusts of wind lift edges of roof shingles causing water damage.
Sun exposure, especially on the south side, causes deterioration of roofing materials, perhaps faster here in the desert than in other parts of the country.
Downed trees and leaves left on the roof retain moisture and may block drainage which both cause damage.
To the untrained eye, you may not notice shingles out of place or know there are too few nails per shingle, all of which need attention. Having a roof inspection will get a Weatherguard Construction roofing contractor to your home to see what can be fixed.
To repair or replace the roof? Your Las Vegas Roofing Contractor will determine that based on several factors.
The most common reason for a roof replacement is the age of the roof. Depending on the material used (asphalt shingles, slate, clay or concrete tiles, wood shingles and shake, etc.), the roof may need to be replaced anywhere between 10 and 25 years with most needing replacement around the 15-year mark due to sun damage and high temperatures most days of the year. Other factors that contribute to roof replacement include:
Missing or curling shingles
Missing granules from asphalt shingles
Exposed nails
No chimney cricket to prevent debris from gathering
Signs of leaks like discoloration on ceilings or walls
Damage to the roof deck (the layer below the shingles)
More than two layers of shingles
No kick-out flashing where the roof edge meets the sidewall
Storm damage
Read more in our article 9 Most Common Roofing Mistakes, we mention the importance of proper installation techniques including the placement of asphalt shingles and the roof valley (the part that channels water to gutters).
While there may be repairs that we can complete, ultimately your home will need a new roof at some point in the future. Regular inspections will give you a better idea of how close your roof is to needing replacement. We will work with you and your budget to find the best solutions to keep you safe in your home.
Call us today to learn more about whether your home needs a roof replacement or repair.
Contact Weatherguard Construction Today
(702) 860-0089