When it comes to the roof of your Las Vegas home, we want to be sure it is always in good repair. Missing or loose roof tiles, visible nails, and material deterioration are just a few of the roofing repairs we can do. Fixing these issues before they cause further damage is key to extending the life of the roof and your entire home. It's also a great way to stay within your home repair budget while at the same time planning for the inevitability of a roof replacement.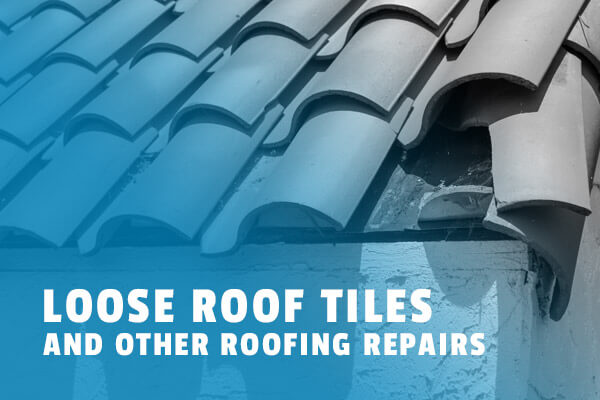 Read our article How does your Las Vegas Roofing Contractor Determine if it's a Repair or Replacement to learn more about a roof replacement.
Common Las Vegas Roofing Repairs
Our 300+ sunny days each year may make you think there isn't a lot to worry about when it comes to home repairs but it is. While homeowners in cooler climates may worry more about rain and snow damage, the extreme heat and sunlight of the desert cause problems of their own. Regular inspections and repairs keep costs to a minimum. Let's talk about the most common Las Vegas roofing repairs.
Deterioration of materials. If you're seeing granules from asphalt roofing shingles or pieces of tiles in your yard, it's time to call Weatherguard Construction. It means the materials are wearing out or are damaged from the weather.
Downed trees and other accidents. If your home was damaged in a storm or trees are touching the roof, it's a good idea to call a Las Vegas roofing contractor for an inspection. You also want to get those trees cut back so they don't cause further damage.
Sun damage. If your roof faces west or south, there is greater exposure to heat and ultraviolet rays that cause bubbling, buckling, and cracking of roofing materials.
Wind and rain. While we don't get rain often, when it rains, it is often accompanied by winds. These winds cause shingles to lift and rain can get it. If it doesn't drain, it can cause mold and other damage to the roof deck and interior walls.
Missing flashing. Take a look at the roof of your home. Do you see covers or protection around chimneys, vents, skylights, and wall junctions? That's called flashing and when it is missing water, debris, and unwanted critters can get into your home damaging walls, ceilings, installation, and electrical systems.
When these common Las Vegas roofing repairs are not completed properly, it can cause damage to the roof and the rest of your home. Catching and eliminating mold early, exterminating critters, and fixing or replacing the roof will protect your home.
Contact Weatherguard Construction Today
(702) 860-0089